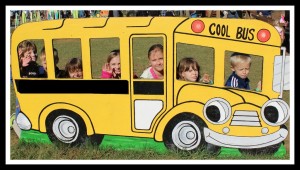 I am a "Child Friendly" Realtor ready to help your family make a move.
One of the most attractive features of the Howard County/Catonsville area that causes potential buyers with children to select these specific Maryland areas, are the excellent schools and the "Family Friendly" amenities. As the Mother of an Elementary school child, it is certainly one of the reasons that I love living in this Central Maryland area.
Howard County schools statistically score high on a consistent basis with many public schools scoring 8 or more on www.GreatSchools.org. Catonsville school are in the midst of a multi million dollar upgrade as brand new schools are getting ready to be built. Catonsville is a very desirable area for families and the public schools are keeping up with the demand.
Why do you need a "Child Friendly" Realtor when you are relocating to Maryland?
Lots of things change when you have children and when you are relocating from one area into another that you don't know, your needs AND your children's needs must be considered. Starting a new school can also be daunting.Where you live will dictate what school your child will go to (if you plan to send them to public school) and what activities they will be exposed to that are close by. I can help you with that because I am a "Child Friendly" Realtor.
I can tell you from an address of a listing if the home is in a neighborhood or on a busy road. I can share with you if the community has family events that might interest you. Not only do I know the schools in this area, but I know the school districts, the NEW schools and the scores on www.GreatSchools.org.
I am your "Child Friendly" Realtor resource. As a parent I have my own experiences (good and bad) and access to a HUGE network of other local parents, including families that have relocated to the Central Maryland area with The McIntire Team.
Do you need daycare? Do you need a pre-school? Do you need a "Mother's Group"? Does your child play sports? Does your child want piano lessons? Pediatricians, dentists, tutors etc. Where are the holiday train gardens? Where are the children theaters? Where can I get a pumpkin for Halloween?
Start you Howard County/Catonsville search here – (You can do it with specific school districts too)
Here are some helpful school links for the Howard County/Catonsville area.
The Maryland State Department of Education
HOWARD COUNTY SCHOOLS
Howard County Public School Website
Howard County Schools Profiles
Howard County School Registration
Howard County Schools on www.GreatSchools.org
CATONSVILLE SCHOOLS
Catonsville Public School Website
Catonsville Student Registration
Catonsville Schools on www.GreatSchools.org
Catonsville Schools Test Results
Below are some tips that might help them with the moving process.
Show them pictures of the new home & of their room or take them to see the home if possible.
Assure them that they can stay in contact with their old friends.
Make a scrapbook of the old neighborhood, home, yard, schools, friends, teachers, etc.
Throw a good-bye party. Have friends sign t-shirts or poster boards.
Make a fun video of the former home & neighborhood.
Have the children write good-bye letters with new return address.
Allow your children to decorate their packed boxes. Will make them easy to see being unloaded too!
Start a scrapbook for the new home.
Visit new schools, parks, churches, playing fields, etc.
Help your children meet the new kids in the neighborhood via play dates or other activities.
Give them a tour of the new town or city.
Allow them to plan their new room; paint colors, decorations, etc.
Have a treasure hunt in the new home to orient them to the house.
Help them unpack & get their rooms organized quickly.
Be understanding if they are tired, grumpy or sad. Moving is hard on them too!
Try and keep tempers in check even when exhausted from the move yourself.
Keep favorite foods and snacks on hand during the move.
Pack a DVD player with some of their favorite movies to keep them occupied.
Plan a camp out for the first night in the new house! Make it fun!
Relocating is never an easy thing to do. It's stressful for everyone, but with the help of a Maryland "Child Friendly" Realtor we can assist your family with a smooth transition into the Howard County/ Catonsville area.